Pool
We've had a pool for over 12 years now. It's nothing fancy, just an above ground 24′ round pool – our 2nd pool – the first was a 12′ x 26′ oval. We had the first
pool installed, but we put up the 2nd pool all on our own.
We are by no means experts on pool care but wanted to share some thoughts on how to maintain a pool both easier and cheaper than the typical pool store wants you to.
Read more…
At the rate things are going, we'll be lucky to get this pool in by July 4th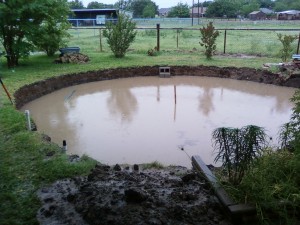 Here's a quick photo of the old pool dis-assembly. We also found a crawdad living next to the pool wall about 2 foot down.